Common Childhood Food Allergies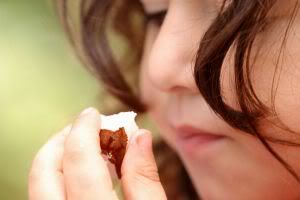 The most common childhood allergies are:
Cow Milk
Wheat
Egg
Corn
Symptoms can include:
Hives
Vomiting
Eczema
Diarrhea
Sneezing
Wheezing
Coughing
Swelling of throat
Nasal congestion
Anaphylactic shock
Abdominal pain
Reaction time:
Minutes
Days
Instructions for care givers other than the parents:
Provide a written statement notifying the caregiver of the allergy.
Include a specific list of foods the child should not eat or touch.
Submit a written policy of caregiver's responsibilities in case of reactions:
Include specific instructions
Include phone numbers if guardian or doctor needs to be notified
Instructions for the parents:
Let the child take responsibility as much as possible.
Let them know they have an allergy
Help them to identify the foods they should avoid.
Teach them to tell caregivers that they have a food allergy.