Nutrition Intervention for Depression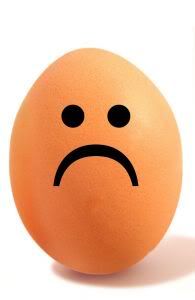 Depression is a complex illness that must be diagnosed by a qualified health care practitioner. Often, however, the dietary component of mental illness is overlooked. Food sensitivities, or vitamin and mineral deficiencies may worsen the symptoms of depression. Following a few dietary guidelines, in combination with other prescribed treatments, may help to relieve symptoms of depression.
Dietary guidelines that may help to relieve depression:
• Follow a diet plan that prevents hypoglycemia (e.g. eliminate refined sugar, alcohol, caffeine and tobacco; eat 4 – 6 small meals throughout the day; eat plenty of dietary fiber
• An elimination or rotation diet will help to decide whether or not you have sensitivities to particular foods
Helpful Foods:
• Foods high in omega-3 fatty acids for growth and repair of nervous tissue: nut, seed, cold water fish (salmon, halibut, mackerel) and vegetable oils (safflower, walnut, sunflower, flax seed), evening primrose oil (500 mg/3 times per day)
• Foods rich in vitamin B6 – needed for normal brain function: Brewer's yeast, bok choy, spinach, banana, potato, whole grains
• Foods rich in tryptophan – precursor to neurotransmitter serotonin: white turkey meat, milk, nuts, eggs, fish
• Liver cleansing foods – proper liver function helps to regulate blood sugar: garlic, onions, broccoli, cauliflower, cabbage, brussel sprouts, beets, carrots, artichokes, lemons, parsnips, dandelion greens, watercress, burdock root
• Magnesium rich foods – important for nerve conduction: seeds, legumes, dark green leafy vegetables, soy products, almonds, pecans, cashews, wheat bran, meats
Avoid
• Tobacco, alcohol, caffeine, artificial sweeteners
• Refined sugar and processed foods
• Be aware of your specific food sensitivities
Try a meal or snack with fiber-rich complex carbohydrates and low-fat protein!
Tofu Salad
with Cajun Spice Dressing
(from Delicious Magazine May 1995)
6 tablespoons Cajun Spice seasoning blend
1 pound firm- style tofu or Tempeh*
1/2 cup vinaigrette dressing
4 cups organic salad greens including:
dandelion greens, watercress, arugula, baby kale, romaine, spinach
1/2 cup organic shredded carrot
1/3 cup thinly sliced fennel
1/4 cup thinly sliced red onion
1 – 2 tablespoons canola oil
1. Drain tofu, cut into 1/2-inch thick slices, press briefly with paper towel to absorb excess water. If using tempeh, simply slice tempeh into 1/2-include slices.
2. Measure 5 tablespoons of spice mixture into shallow bowl; dip tofu/tempeh in spice mixture to evenly coat; transfer to a dry plate. Cover and chill 30 minutes.
3. Combine remaining spice mixture with vinaigrette dressing. Blend well; let stand 15 minutes before serving.
4. Preheat heavy iron skillet. Lightly coat skillet with vegetable oil. Pan fry tofu/tempeh for 4 – 5 minutes on each side or until lightly browned.
5. arrange salad greens on serving plates. Arrange tofu/tempeh evenly over greens. Garnish each salad with carrot, fennel, and red onion. Top each with two tablespoons dressing.
*Tofu and tempeh are good sources of magnesium. Deficiencies in magnesium have been linked to depression, irritability and confusion.