Nutritional Suggestions for Diarrhea
Diarrhea may be described as soft, loose, or semi-liquid stools passed several times a day. There is usually a sense of urgency, and some feelings of malaise.
Besides being uncomfortable, diarrhea can cause excessive losses of fluids, nutrients, and electrolytes, leading to dehydration and electrolyte imbalance. What is eaten can make a big difference. Consultation with a dietitian will ensure that nutrient needs are being met while managing these side effects.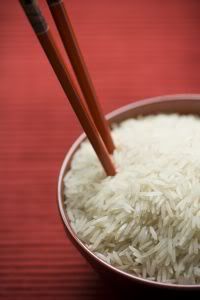 Treatment for Diarrhea:
Eat small, frequent meals served at room temperature.
Eat more foods such as oatmeal, applesauce, grated apples, pears, potatoes (no skin), white rice, bananas, canned fruit (rinse off the syrup), yams, squash, and taro root. Limit raw salads, bran, seeds, grain husks, and popcorn.
Eat high potassium foods to replace electrolyte losses – bananas, apricot and peach nectars, winter squash and potatoes.
If diarrhea is caused by dairy products – avoid all milk, cheese, yogurt, butter, and ice cream.
Avoid greasy, high-fat foods. Avoid foods high in sugar.
Drink plenty of non-caffeinated beverages, water, sports drinks, non-caffeinated sodas and broths. Suck on popsicles.
Avoid clear apple juice. Sometimes citrus juices can also cause problems.
If cramping and gas is a problem, avoid carbonated drinks, beans, cabbage, broccoli, cauliflower, highly spiced foods, sweets, and sorbitol-sweetened chewing gum.
Avoid caffeine, alcohol, and nicotine due to their effect of stimulating the intestinal tract.
The following recipe may be helpful in reducing diarrhea. For persistent diarrhea, eat Congee three times a day or more, plus fluids.
1 cup white rice
6 cups water
1 teaspoon organic sea salt (contains the highest spectrum of electrolytes vs plain table salt which is sodium chloride.)
Cook until soft for about 40 minutes. Let thicken for 15 minutes. This will be the consistency of thin porridge or thick soup.
References: Prescription for Cooking and Dietary Wellness, 2nd Edition. Phyllis A. Balch, CNC & James F. Balch, MD, 2003. Nutrition and HIV: Eating for Life, Joanne Maurice, MS, RD & Sabina Beesley, MS, RD, 2004