All Natural Deodorant Options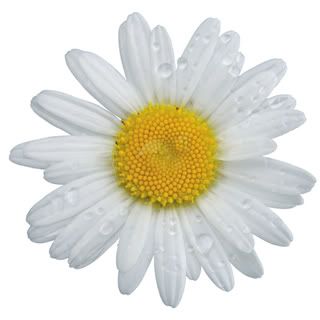 I don't know about you, but I am extremely picky when it comes to my deodorant. I enjoy smelling nice, and I'm sure everyone around me appreciates it too… When I first became aware of all the hazards associated with traditional deodorant sticks, I was at a loss as to what to do. Now, after trying numerous all natural deodorants – I'll pass on my experience and (hopefully) save you some time and trouble!
Tom's of Maine Long Lasting Care Deodorant Stick
I have to say that Tom does a great job producing a nice smelling deodorant stick that does not include aluminum or any other objectionable ingredients. Unfortunately, it didn't last past lunchtime for me. I'll admit I can be pretty hard on deodorants, and I do know some people who love it.
Pros:
Aluminum Free
Chemical Free
Full ingredient disclosure on the website
Nice fragrances to choose from
Cons:
Decidedly NOT long-lasting, sorry Tom
Crystal Body Deodorant Salt Stick
This is basically a giant piece of salt (odd, I know) that helps eliminate odors. To use, you simply moisten the salt stick, apply like regular deodorant, pat the stick dry and put away. This deodorant kept me daisy fresh all day. Thumbs up!
Pros:
Aluminum Free
Paraben Free
All natural (it's salt – doesn't get much more natural than that)
Worked extremely well
Cons:
You have to moisten the stick with every use
You have to dry the stick with every use (sorry, maybe I'm lazy)
Eventually, bits of the stick start to flake off and this can create some sharp spots –  not good when we're applying something to such a sensitive area.
Kiss My Face Active Enzyme Deodorant Stick
This product went on very smooth, and was completely fragrance free (which I liked). However, it does come in a few different scents if you want something that smells pretty. Unfortunately for me, it didn't last as long as I had hoped. It did outperform Tom's, but didn't last all day. Again, I do know people who love this stuff, so I'm sure it has something to do with individual body chemistry.
Pros:
Aluminum Free
Paraben Free
Includes Kaolin Clay, a potent toxin absorber
Very smooth and not "wet"
Cons:
Kiss My Face Liquid Rock Deodorant
This one by Kiss My Face was also fragrance free, but comes in a variety of scents. This is essentially the same as the Crystal Stick above, but in a roll on format that contains liquid inside. The plus here is that there is no "wetting" and "drying" involved. It's just like any other roll-on deodorant. It also performed just as well as the salt stick – lasting all day even in the unseasonably warm weather we've had recently.
Pros:
Aluminum Free
Paraben Free
Chemical Free
Convenient Roll On
Lasts All Day

Cons:
I've tried to think of at least one con – but I can't. There you have it.
Due to the lack of "con's" – I'm awarding this one with my seal of approval!
-Kat