Being Healed By Our Compulsions
by
Kitchen Table Medicine
in Counseling, Fear, Holistic Tips, Kitchen Sink, Life Coaching, Mary O'malley, Zen Thinking
January 31, 2009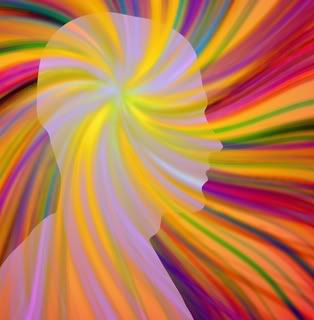 Author of The Gift of Our Compulsions: A Revolutionary Approach to Self-Acceptance and Healing
and Belonging to Life: The Journey of Awakening
What would it be like if your compulsive behaviors were no longer problems that you need to get rid of?  What would it be like if they became doorways into the clarity, peace and joy you long for instead?  This is entirely possible.
It is possible not only to release yourself from your compulsive urges but also to become free from the core compulsion we all have, the compulsion to struggle with ourselves and with our lives.  And we are masters at it.  I love to say that we are like little old people endlessly trying to unravel a ball of yarn and all the while we are sitting in paradise.
Your compulsion, rather than being the enemy, can be a guide through the world of struggle and back into a deep and trust filled relationship with yourself and with your life!
It certainly happened for me that way and for many people I have worked with over the years.  How did that happen?  You may know my story about how I gained 97 pounds in a year and at the same time was washing a lot of that food down with alcohol and taking every kind of pill I could get my hands on.
I tried to stop drugging myself and tried every diet under the sun – only to have them all fail.  Was that because I was a weak willed ninny?  No!  They didn't work because it is a law of the psyche that what you resist you empower!
But gradually I was taught how to be curious about what I was experiencing rather than always trying to control or change it.  And as I learned how to be curious about what was happening within me when I was compulsive, my compulsions calmed down.  For it is another law of the psyche that what you embrace ceases to have power over you.
So let's take a good look at how we have been with our compulsions and recognize that it doesn't work.  95% of all weight that is lost in the US is gained back plus some within a year and a half.  Why is that? Because what we resist we empower, and because how we try to control our compulsions doesn't work – not in the long run.
There is another way to work with your compulsions, a way that takes you beyond struggle itself.  It is what my work and my book, The Gift of Our Compulsions is about.  And now I am going to do something that I have never done in these newsletters.  I am going to tell you about a CD set I just completed.
I haven't ever done this because these letters are not about promotion.  But these CDs contain a truly life-changing message, a message I want you to hear so that you can move beyond the struggles inside yourself into the joy of truly being fully alive that is your birthright!  The CD set is from a workshop I did in DC last spring called, "Being Healed by Our Compulsions," and it is a window into the incredibly healing experience of moving beyond our core compulsion to struggle with life by being present for what is showing up in our lives.
If it doesn't call to you, that's fine, but I invite you to at least contemplate the radical notion that your compulsions are a gift from life to wake you up out of struggle.  As Stephen Levine would say, "May you be so blessed to come across something you can't control."
Why would he say that?  Because control is an endless game of the mind, a game that you will never (thankfully) ever win, and because who you are is so much bigger than the game of control.   May we use our compulsions to take us beyond the struggling self so we can discover who we truly are, and in that discovery may our world be healed!
~Mary
The Gift of Our Compulsions: A Revolutionary Approach to Self-Acceptance and Healing
and Belonging to Life: The Journey of Awakening
are both available through Amazon, and are highly recommended at the kitchen table.
Mary's books are both endorsed by Eckhart Tolle who offered the phenomenally successful web class with Oprah on his book "A New Earth". You can sign up for her monthly newsletters by going to the home page of her web site. Each month you will receive a letter containing insight and information on how to stay in touch with your peace and joy no matter what is happening in your life.