The Sensitive Chef Cookbook
by
Kitchen Table Medicine
in Allergies, Bobbie Laing, Celiac Disease, Cookbooks, Healthy Recipes, Hypoallergenic Recipes, Peanut free, Recipes, Wheat Free/Gluten Free
March 19, 2009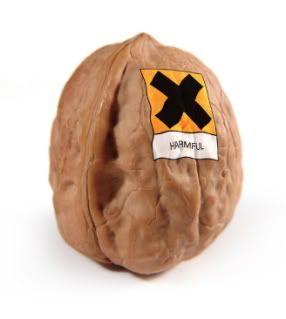 By Bobbie Laing
Living with food allergies can be a frustrating way of life for many people.
In our world of instant everything, from Hamburger Helper to that pre-seasoned chicken that looks so tempting in the frozen isle of the grocery store, it is harder than ever to make healthy choices for our families.
Much less having to factor in what allergens may be lurking inside these foods.
The author's own experience with severe food allergies and sensitivities, as well as having a daughter with Celiac Disease, led her on this quest to find food that was not just safe for herself and her family, but also delicious.
In the book are everyday recipes, as well as ideas for food on the go when traveling or dining out. She also gives valuable tips on how you may be able to continue to dine at some of your favorite restaurants.
In the introduction to the book, author Sharon D. Morse tells of her sudden and nearly fatal experience with a severe allergic reaction to a tree nut:
A few years ago, I nearly died from anaphylactic shock after ingesting a small piece of a tree nut. That reaction triggered many underlying sensitivities and allergies. I became sensitive to many foods and anaphylactic to peanuts, tree nuts, and other common allergens. Needless to say, I had a long road ahead of me in just trying to figure out what I could and couldn't eat. After several accidental anaphylactic reactions, I had to be very careful and not take ANY chances with my choice of sustenance.

I have literally spent countless hours in the kitchen, pondering over recipes, creating new recipes, and doing research on food allergies and sensitivities. After hundreds of hours of testing and retesting to make delightfully tasty recipes, it is really a delight to me to make available The Sensitive Chef cookbook.
In The Sensitive Chef Cookbook, you will find delicious alternatives for many of your favorite dishes. This book is a great resource for people with food allergies and other disorders that require that they eliminate many common foods and ingredients from their diet.
The book contains over 100 recipes that are Wheat-Free, Gluten-Free, Nut-Free, and Shellfish-Free, that outshine the competitors with dishes that are even better than their original counterparts.
The recipes include delicious entrees such as Chicken Enchilada Pie, Beefy Stew, and Luscious Lasagna.
Just to name a few! In addition to these, there are some wonderful looking quick breads & muffins, yeast breads, desserts, cookies, & candies as well as Vegetarian recipes like Chow Down Chili Burgers, Hearty Chili Con Queso, Super Beans, and Fresh (Raw) Pasta Sauce.
No matter what allergic or sensitivity issues you face, eating healthy, safe, and delicious food is important to you and your family. Books like The Sensitive Chef Cookbook can make that challenge a little easier.
Contact us if you would like your book considered for our book club.
Also check out our Amazon bookstore for more fantastic healthy book recommendations!