Eat Gluten-Free Without Going Broke, Part 3
by
Kitchen Table Medicine
in Dr. Selena Eon, Guest Posts, Holistic Nutrition Tips, Kitchen Sink, Wheat Free/Gluten Free, Whole Foods Diet
March 26, 2009
By Dr. Selena Eon, ND
It is handy to be able to purchase GF baked goods ready-made fresh or frozen. I will not try to dispute that. However, for long-term physical and financial health, I maintain that preparing these foods yourself whenever possible is a better choice. You get far more for your money and you choose the ingredients.
A person who does poorly with corn, soy or dairy may have extreme difficulty finding ready-made gluten-free products that are acceptable for them—preparing at home is an optimal choice. If your diet tends to be low in fiber, you can choose higher fiber flours and incorporate nuts, seeds, fruits and vegetables into your baked goods. Home-made foods are also fresher and frequently taste better.
As a resident of the Puget Sound (Seattle) I tend to purchase various flours, mixes and certified gluten-free oats from Bob's Red Mill as they are located in Oregon. I also use Pamela's Baking Mixes as they are located in southern British Columbia (Canada). Both manufacturers pay careful attention to ensuring that their products are safe for individuals who need to follow a gluten-free diet. If you are an east-coaster, you might choose manufacturers if buying local is important to you.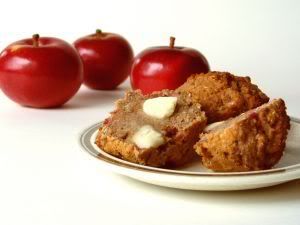 When you cook or bake at home, you get far more food for your money. Depending upon the ingredients you choose, it's likely that you could bake 24 muffins for what buying 6 would cost. There are some good gluten-free breads on the market, but loaves can cost over $9. Using a gluten-free mix, you can make a loaf at home for $5-6. With practice, a loaf can be made from scratch for approximately $4.
You can make multiple loaves at the same time and freeze slices for reheating later. A large pot of organic lentil soup may cost $8 to prepare and provide up to 20 meals—where a can of lentil soup might provide 2 skimpy servings for $2.79. A large home-made batch of gluten-free meat & vegetable lasagna using mostly organic ingredients may cost $25 to prepare at home and provide 25 generous servings, while purchasing a single frozen serving could cost over $5.
I do purchase ready-made GF baked goods. Please do not get the impression that I am in any way against them! I love that they are available and support producers of these foods whenever possible. But as a budget-conscious consumer, I choose use them sparingly as a convenient part of a healthy diet that focuses on vegetables, fruit, whole grains, legumes and sparing amounts of meat, poultry fish & dairy products.
Related Reading:
Eat Gluten Free Without Going Broke, Part 1
Eat Gluten Free Without Going Broke, Part 2
If you have any questions about celiac disease, you are welcome to ask them in the comments section and they will be addressed in future articles.
Dr. Selena Eon practices in Bellevue, WA and you may contact her at
(206) 228-9537 or visit www.drselenaeon.com