Hi, I'm Bobbie Laing, editor of the Kitchen Table Medicine Book Club. Each month I will be reviewing a variety of books pertaining to health, wellness, and life in general. (Check in next month to discuss: "Habit Guide" by Mike Kinnaird!)
I will be reading and reviewing non-fiction books as well as some great fiction that I believe follow the theme and genre of the Kitchen Table. In doing this, I would like to address the "whole" person, mentally, physically and spiritually.
So, we will be reading some books that address or pertain to issues from each of these categories.
There are a lot of awesome books out there and I am excited about exploring many of them with you.
Feel free to ask questions or suggest a book that you would like to share with the Book Club. At the beginning of each month, I will be posting the books that we will be covering the following month. This will give you a chance to get the book, if you would like, and read it ahead of time and plan to share your own thoughts and opinions.
I enjoy reading your comments on the reviews and would love to have some good discussions! So visit the "comment" section after each review and leave me some feedback.
Check back next week to discuss: "Habit Guide" by Mike Kinnaird
Recent Reviews
Organic Food Gardening Beginner's Manual
by Dr. Nicole Sundene
With 1/3 of Americans obese, every month is now "Weight Loss Month" at the kitchen table!
It may be acceptable for me to hide in a Snuggie like I did on Mother's Day, but I am moving down south to Arizona and need to tone up FAST! Here are some of my favorite weight loss tips and tricks:
Best Alternative Medicine Plan for Weight Loss
Know your fat burning zone so your exercise counts.
Ride the Wave or find a new fun toy to help you burn a few extra calories and stretch out those hips from sitting around the office all day.
Sleep: Studies show if you don't get enough sleep that is a cause for weight gain, and during these "Tough Economic Times" we need to use all the freebies we can snatch up!
Calcium: Are you getting enough calcium? Research supports calcium supplementation for weight loss. Woo hoo!! This is a simple and cheap thing we should be taking anyway. I am not a fan of calcium carbonate as commonly used in many antacids, because we actually need acid to absorb our minerals, therefore I prefer calcium citrate. Non-menopausal adult women should get about 1200mg in daily divided doses to prevent osteoporosis and help control weight.
Fiber: Best source for fiber is fruits and veggies. I also use these chewable fiber tablets by Enzymatic Therapy, add ground flaxseeds to smoothies, and typically don't recommend psyllium fiber as it can make some people really gassy….especially if I have to be around them!
Chomium Picolinate: To help balance cravings try 200mcg of chromium twice daily.
Multivitamin: If you are restricting your diet be sure to make sure all your bases are covered by taking a high quality multivitamin.
Make a Zero Zone: Your fridge feng shui is Uber important. Zero calories and guilt free snacks like fruits and veggies should be readily available and accessable. Hide the non-whole food treats for the "out of site out of mind" benefit.
Make it a Gym Date: Whether catching up with a girlfriend over the stairmaster, or strutting your stuff on an actual date at the gym, suggest healthy alternatives to the typical dates that consist of sitting around and overeating, overdrinking, and over-overing in the Standard American Diet (SAD) fashion.
Reading: Join our book club just by staying tuned, or subscribed. Bobbie Laing will be writing about many different genres between self help books, engaging novels, and so forth. When we have a quiet night reading, we are nurturing that within us that is stressed and needs to be calm while avoiding television ad brainwashing.
Read More: Weight Loss category
By Bobbie Laing
For anyone wanting to plant an organic fruit and vegetable garden, Julie Villani's book, Organic Food Gardening Beginners Manual is an excellent resource. Whether you are a beginner or just want some advice on your existing garden, you will find step-by-step instructions and some valuable advice on every aspect of home gardening in this manual.
Having your own produce allows you to enjoy healthier, more delicious food right from your own back yard. I remember running out to the back of our property, while preparing dinner, to pull up some very luscious green onions. They were great with almost any meal, and my family loved them.
No, I'm no gardener. The previous tenants of our three-acre plot in the country planted these onions, as well as some other delicious things.
I'm sure you have heard the old adage, "If I knew then what I know now". Well, that about sums up my feelings about that property and all of the potential it held.
You see this was some twenty years ago, before I realized the dangers of the chemicals found on our fresh produce in the grocery store. Convenience was my impetus in regard to these wonderfully organic fruits and vegetables.
With the produce found in grocery stores, you will find that not only are there potentially dangerous chemicals clinging to the fruits and vegetables, but some of the chemicals they use actually rob them of their nutrients.
"…Chemical fertilizers used by commercial growers produce lush growth by swelling produce with more water. On a per-weight basis, organic food has more "dry matter" (i.e. real food). Partly because of this, organically grown foods contain higher levels of nutrients."
So, convenience and nutrition are just two of the many benefits of having your own garden. Not to mention the environmental benefits of eating locally grown produce.
Inside you will find things like,
· How to eliminate the use of chemical pesticides – no need to spray anything nasty in your garden again
· How to start your own organic food garden with simple, easy to follow steps – great for beginners
· How to provide the freshest, nutritious, most delicious foods for your family
· The basic tools you'll need to get started.
· How easy it is to convert your current gardening practices (if you garden already) to organic gardening practices
Happy Gardening!!
By Bobbie Laing
Does your life need some reorganization? If you are like me, the answer is probably yes.
Americans are some of the most "stressed" people in our world today. We work hard, play hard, and fill our schedules full from the time we hit the floor in the morning until we tumble into bed at night.
Even our children are rushing to get things done. They have school, soccer practice, band, piano lessons, homework, and any number of other obligations that seem to grow as the years go by.
It is no wonder that we are stressed.
It is a wonder, however, that we ever get it all done. As the technological revolution exploded, our lives became more complicated.
Computers allow us to work virtually anywhere. You may have an office at work, but if you are like many people today, you also have one at home. There are multiple "inboxes" to check; voicemail, email, and "snail-mail" (a new term brought about in recent years to refer to the actual "paper" mail we find in the actual "mailbox" in front of our home).
Between multiple inboxes, calendars, and to-do lists, it gets difficult to remember where things are and what needs to be done. I make lists for just about everything. The problem is that these lists are everywhere: on the kitchen counter, my desk, the bedroom and even in my purse.
When I see one of my to-do lists and begin the task, I will get partway in and see another job that needs to be done, and off I go to the next task without having completed the one I started. Sound familiar? What I wanted was a plan; a simple, easy to follow plan that would help me get my life more organized.
"Much of the stress that people feel doesn't come from having too much to do. It comes from not finishing what they've started." – David Allen
In Leo Babauta's book, Zen To Done, you will find a comprehensive plan for "getting it all together". The information presented is easy to follow and simple to implement. As the author himself states in the beginning of the book, the Zen To Done plan is a set of 10 habits that will help you get organized, simplify your life, get things under control, and actually get things done.
"Too often ideas pop into our heads, mail comes into our homes, paperwork comes onto our desks, phone numbers and appointments are given to us while we're on the go … and they disappear or are forgotten or are relegated to a dusty drawer, never to be seen again.

The problem is that we have no system for collecting all of the information and papers and emails coming into our lives, and keeping them organized in a systematic way." – Leo Babauta
My favorite section is the one entitled, "Minimal ZTD — the simpler alternative". This brings the ten-habit plan down to just four. All that is necessary for this one is a pen and a small notebook. The habits are, Collect, Process, Plan, and Do. Whichever plan you prefer, the Zen To Done program is full of helpful advice to get you on your way.
More "Book Club" Book Reviews:
By Bobbie Laing
We all have periods in our lives when the walls seem to be closing in. We have experienced it during a test, at a job interview, in a crowded department store, or simply driving down the road.
Sometimes it is a fear of not "measuring up" to what we believe is "normal"; and sometimes it is just a niggling sense of discomfort from feeling out of control in a certain situation.
Whatever the case may be, it is a familiar feeling. When feelings like this bombard your life on a regular basis, or seem to increase in their intensity, it brings with it a heightened sense of anxiety.
Anxiety is a normal part of life; it warns us when danger is near, it produces a response. "Fight or Flight". When anxiety begins to take over your life, in everyday situations where there is no "real" danger, you experience, what we in our society call, "Panic Attacks".
Some symptoms include,
Dizzy spells leading to panic
Tightness in throat and chest- shortness of breath
Racing heart with tingle sensations
Obsessive worries and unwanted thoughts
Overwhelming fear that something awful is about to occur
Barry Joseph McDonagh has developed the Panic Away Program to help people who experience Panic Attacks bring calm back into their lives, and overcome these feelings, using a cognitive behavioral approach, rather than through the use of prescription or over-the-counter drugs.
Whether you use medications or not, this program could prove useful to anyone willing to try the methods laid out.
There are three stages mapped out in the book for dealing with, and overcoming, Panic Attacks.
Stage one – Eliminating Panic Attacks with "The One Move Technique"

Stage two – Eliminating General Anxiety
Stage three – Sealing the recovery
The Author goes into great detail in his description of the various sensations involved during a panic attack; what can cause them, and some helpful tips on how get past them.
Testimonial from the site,
"…This morning, I started getting a tight throat feeling and the swallowing muscles in my throat didn't seem to be working, well I started getting panicky and headed for the computer. I got panic away onto the screen and I had a great time. MATE this was only about twenty minutes ago, I only got the download two days ago and hadn't read half of it so far. I have been getting severe panic attacks for about four years now as well as general anxiety, I am thirty-four years old with a wife and three kids, and I work in the construction industry so you can imagine the battle I have had. In the first year a lot of days, I couldn't even get out of bed, my wife and kids suffered along with me. YOU my friend have already changed my life, you can't imagine how much in two days and one panic attack you have turned my life around… "
So go visit the site, read the testimonials, and decide for yourself if you think this program is right for you.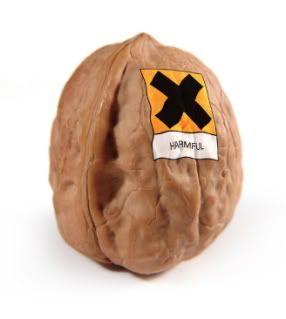 By Bobbie Laing
Living with food allergies can be a frustrating way of life for many people.
In our world of instant everything, from Hamburger Helper to that pre-seasoned chicken that looks so tempting in the frozen isle of the grocery store, it is harder than ever to make healthy choices for our families.
Much less having to factor in what allergens may be lurking inside these foods.
The author's own experience with severe food allergies and sensitivities, as well as having a daughter with Celiac Disease, led her on this quest to find food that was not just safe for herself and her family, but also delicious.
In the book are everyday recipes, as well as ideas for food on the go when traveling or dining out. She also gives valuable tips on how you may be able to continue to dine at some of your favorite restaurants.
In the introduction to the book, author Sharon D. Morse tells of her sudden and nearly fatal experience with a severe allergic reaction to a tree nut:
A few years ago, I nearly died from anaphylactic shock after ingesting a small piece of a tree nut. That reaction triggered many underlying sensitivities and allergies. I became sensitive to many foods and anaphylactic to peanuts, tree nuts, and other common allergens. Needless to say, I had a long road ahead of me in just trying to figure out what I could and couldn't eat. After several accidental anaphylactic reactions, I had to be very careful and not take ANY chances with my choice of sustenance.

I have literally spent countless hours in the kitchen, pondering over recipes, creating new recipes, and doing research on food allergies and sensitivities. After hundreds of hours of testing and retesting to make delightfully tasty recipes, it is really a delight to me to make available The Sensitive Chef cookbook.
In The Sensitive Chef Cookbook, you will find delicious alternatives for many of your favorite dishes. This book is a great resource for people with food allergies and other disorders that require that they eliminate many common foods and ingredients from their diet.
The book contains over 100 recipes that are Wheat-Free, Gluten-Free, Nut-Free, and Shellfish-Free, that outshine the competitors with dishes that are even better than their original counterparts.
The recipes include delicious entrees such as Chicken Enchilada Pie, Beefy Stew, and Luscious Lasagna.
Just to name a few! In addition to these, there are some wonderful looking quick breads & muffins, yeast breads, desserts, cookies, & candies as well as Vegetarian recipes like Chow Down Chili Burgers, Hearty Chili Con Queso, Super Beans, and Fresh (Raw) Pasta Sauce.
No matter what allergic or sensitivity issues you face, eating healthy, safe, and delicious food is important to you and your family. Books like The Sensitive Chef Cookbook can make that challenge a little easier.
Contact us if you would like your book considered for our book club.
Also check out our Amazon bookstore for more fantastic healthy book recommendations!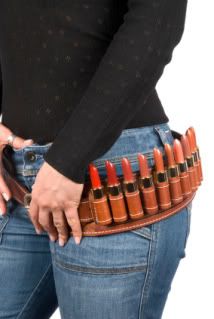 By Bobbie Laing
Many people may not realize that our skin, the largest organ of the body, absorbs virtually everything we put on it.
I have dry skin and hair. As a result, I need lotion and lip balm several times throughout the day, and I need to use good conditioners and products to control my naturally curly, sometimes frizzy, hair. For years, I had been using everyday products we all see on our grocer's shelves. That changed when I saw the first studies that came out about the contents of our skin care products, and cosmetics, and the lack of regulation on so many of them. I was alarmed, to say the least.
My first reaction was to look over some of the products that I use, like the lip balm that I had used for years. One of the main ingredients was Petrolatum! What I found in the lotions was even worse. Since then, I have become very aware of what these products contain and how they can affect my body.
Sure, we can live without some of these things, like perfume; (or better yet, make your own). However, there are many things that we, and our families, must have. We need hand soap, toothpaste, lotion, body wash, and so many more things we depend on every day.
It is difficult, though, to find safe products with so much conflicting information out there that is always changing. The industry continues to put out products with new chemical ingredients that have yet to be tested; and the disturbing truth is that they do not have to wait for these tests before putting their product on the shelves. As Dr Farlow states in her book,
"The Federal Food, Drug, and Cosmetic (FD&C) Act does not require cosmetics and personal care products or their ingredients to be approved before they are marketed and sold to consumers. FDA regulation starts after they are already in the marketplace."
In Dying To Look Good, Dr Christine Farlow has put together an extensive reference guide that is easy to use and take with you when you shop for your cosmetics and other skin care products. The book has information on over 1300 cosmetic and personal care product ingredients, as well as a section on "recommended" products.
This book is not just about the cosmetic industry; it is about many of the products we put on our skin like antibacterial soaps, sunscreen, acrylic nails, make-up, and even hair dyes. It details many of the ingredients found in these and other products that we use literally every day.