Salicylates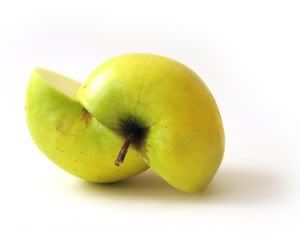 The following information is intended for those that have salicylate allergy or have been placed on a low salicylate diet by their physician…
Salicylates (mg/100 g)a <.10 mg/100 g
FRUITS
apple (yellow), banana, paw paw, pear w/o skin, plum (green), pomegranate
VEGETABLES
bamboo shoots, bean sprouts, blackeyed peas, brown beans, brussels sprouts, cabbage (green/red), celery, chives, garbanzo beans, leeks, lentils, lettuce, lima beans, mung beans, peas 9green/split), potato w/o peel, shallots, soy beans, summer squash (chayote), swede
GRAINS & GRAIN PRODUCTS
arrowroot, barley, buckwheat, maize, millet, oats, rice (brown/white), rye, soy grits, wheat
NUTS & SEEDS
cashews, poppyseeds
ANIMAL PRODUCTS
beef, cheese, chicken, egg, kidney, lamb, milk, oysters, pork, salmon, scallops, shrimp, tripe, tuna, yogurt
OTHER
carob powder, cocoa powder, coffee powder (decaffeinated), gin, maple syrup, Ovaltine powder, parsley leaves, saffron, soy sauce, sugar, tandori powder, tea bag (camomile), vinegar (malt), vodka, whiskey
Salicylates .10 – .49 mg/100 g
FRUITS
apple (red), apple juice, apricot nectar, cherries (sour), custard apple, figs (fresh/cnd), grapes (light, seedless), grape juice (light), grapefruit juice, kiwi fruit, lemon, loquat, lychee, mango, nectarine, orange juice, passion fruit, peach nectar, pear with skin, persimmon, pineapple juice, plum (red), tamarillo, watermelon
VEGETABLES
asparagus, beet, carrot, cauliflower, corn (reg/creamed), eggplant w/o peel, green french beans, horseradish, mushrooms (fresh), onion, parsnip, pimentos, potato w/peel, pumpkin, rhubarb, spinach (frzn), squash (marrow), sweet potato (yellow), tomoto (fresh), tomato juice, turnip
NUTS & SEEDS
brazil nuts, coconut (dried), hazelnuts, peanut butter, pecans, sesame seeds, sunflower seeds, walnuts
OTHER
Beer, brandy, caramels, cereal, coffee powder, cider (hard), cola soda, coriander leaves, garlic, molasses, olives (black), sherry (dry), syrup (corn), Tabasco sauce, tea bag (decaffeinated/fruit herbal/rose hip), wine (claret/rose/white), vermouth
Salicylates .50 – .99 mg/100 g
FRUITS
apple (cnd), apple (granny smith), avocado, cherries (sweet), figs (dried), grapes (red), grape juice (red), grapefruit, mandarin orange, mulberries, peach, tangelo
VEGETABLES
Alfalfa, broad beans, broccoli, chili peppers (green/yellow-green), cucumber w/o peel, eggplant w/peel, mushrooms (cnd), okra, spinach (fresh), squash, sweet potato (white), tomato (canned), watercress
NUTS
Macadamia nuts, pine nuts, pistachios
OTHER
coffee powderb, fennel powder, sherry (sweet), wine (cabernet/claret/riesling/sauvignon)
Salicylates 1.00-4.99 mg/100 g
FRUITS
apricot, blackberries, blueberries, boysenberries, cantaloupe, cherries (cnd), cranberries, cranberry sauce, currants (black/red), dates (fresh/dried), guave, grapes (sultana), loganberries, orange, pineapple, plum (dark red), raspberries (frzn), strawberries, youngberries
VEGETABLES
chicory, chili peppers (red), endive, mushrooms (cnd), peppers (sweet green), radishes, tomato paste, tomato sauce, zucchini
NUTS
almonds, peanuts, water chestnuts
OTHER
Bay leaves, basil, caraway, champagne, chili flakes, chili powder, ginger root, nutmeg, olives (green), pepper (white), peppermints,b pimento powder, port, rum tea bags/leaves (regular/herbal/peppermint)b, vanilla flavoring, vinegar (white)
Salicylates 5.00-10.00 mg/100 g
FRUITS
raisins, prunes (cnd), raspberries (fresh)
OTHER
Allspice, cardamom, cloves, dill (fresh), licorice, liqueurs,b mint (fresh), paprika (sweet), pepper (black), pickles
Salicylates >10.00 mg/100 g
OTHER
aniseed, canella powder, cayenne, celery powder, cinnamon, cumin, curry, dill powder, fenugreek powder, garam masala, honey,b mace, mustard powder, oregano, paprika (hot), rosemary, sage, tarragon, tumeric, thyme, worcestershire sauce
a Adapted from Swain AR, SP Dutton, AS Truswell: Salicylates in Foods. J Am Diet Assoc 85:950-960, 1985
b Salicylate ranges for these items (mg/100 g) are: coffee powder, .0-.96; honey, 2.5-11.24; liqueurs, .66-9.04; peppermints, .77-7.50; tea bags/leaves, 1.9-7.34.
Dr. Nicole Sundene, NMD
is a licensed Naturopathic Medical Doctor at Fountain Hills Naturopathic Medicine 16719 E Palisades Blvd, Suite 205, Fountain Hills, AZ 85268.
She believes we should utilize natural medicines to treat the root cause of disease rather than just treating symptoms, as symptoms are a message of imbalance sent from the body and will persist until they are properly addressed.
For appointments please visit
http://FHnaturopathic.com
for more information about Naturopathic Medicine services.
©KitchenTableMedicine.com, LLC ™