Food Combining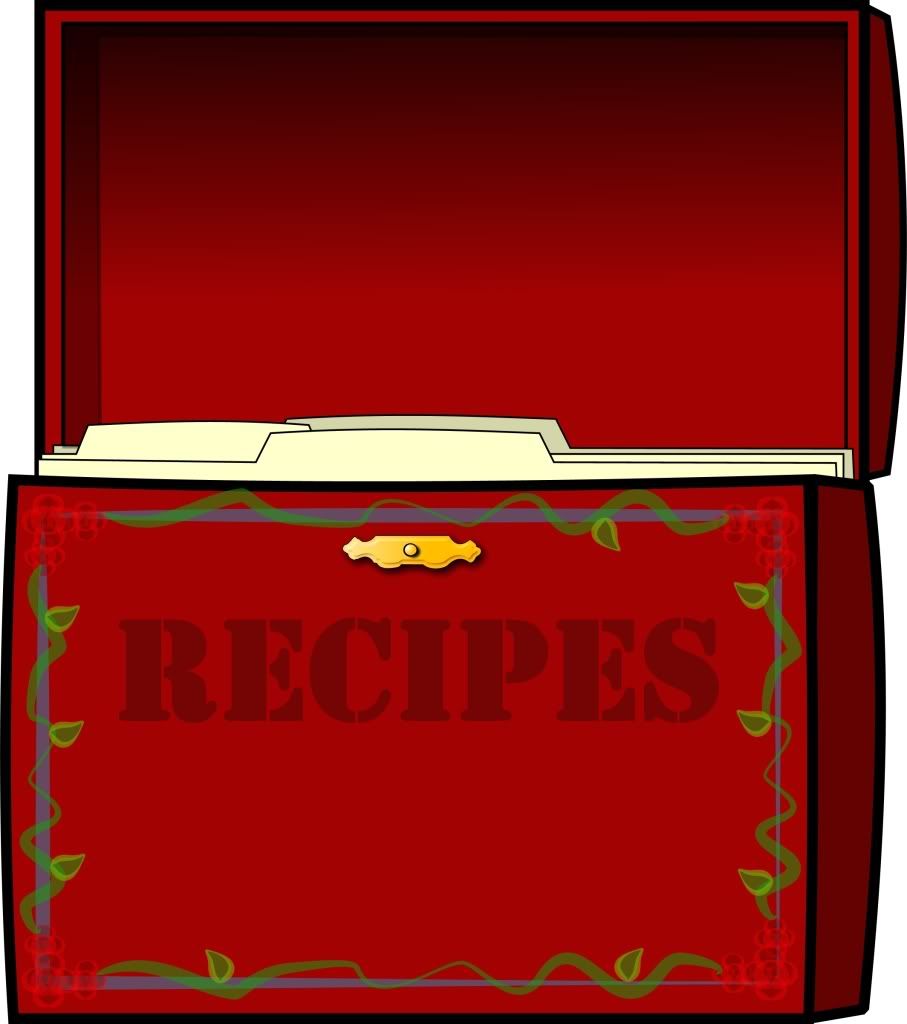 The following is information for those placed on a "food combining diet" by their physician…
This series is designed so a rotation diet can be formulated from foods by families of food. Salad dressings need to be discussed on an individual basis and whatever beverage the physician allows. Other modifications can be added or deleted as needed.
Sally Rockwell has an excellent Food Rotation publication that can be used alone or with these instructions. "The Rotation Game" Sally Rockwell P.O. Box 31065, Seattle, WA 98103 (206) 547-1814.
Instructions for each meal
1. At the fruit meal (breakfast) omit all breakfast foods, breakfast cereals, all kinds of bread (toasted or untoasted), buns, muffins, rolls, doughnuts, coffee rings, griddle cakes, cookies, and other starches. Also omit table sugar and other food products containing a high percentage of sugar and other food products containing a high percentage of sugar as jellies, jams, marmalades and commercial syrups. Also omit eggs ham, bacon, sausage, steaks, chipped meats, fowl, fish, cheese and other concentrated proteins.
2. At the starch meal (lunch) omit meats, fish, shellfish, eggs, fowl, cheese, nuts, leguminous vegetables, fruits (except plantains), dried fruits, melons berries; also ice cream, cake, pie, pastry, pudding, tarts, custard, gruel, candy, bottled sweet beverages and after dinner mints.
3. At the protein meal (dinner) omit fats and starches; i.e. butter, cream, milk, cocoa, chocolates, oily dressings, gravies, oils, also all kinds of bread and crackers, potatoes, waffles, rolls, pancakes, pies, tarts, all kinds of cakes or cookies, candies, honey, syrups, sugar and after dinner mints.
4. If desired, these meals may be interchanged the protein meal may be eaten at mid-day and the starch meal between 5 and 7 p.m.
5. It is desirable for thin people to eat more than three meals a day. The underweight person can increase food intake by including optional groups of foods to be found on the breakfast, lunch and dinner menus. Additional meals of fruit and milk between meals and before bed are encouraged. If one does not desire fruit, then any whole grain bread or cereal with yogurt, kefir or buttermilk is suggested, unless dairy is to be eliminated.
6. Exercise daily – 20 minute brisk walk minimum. Sunbaths at least 10 -20 minutes/day.
7. You are what you think you are
BREAKFAST
Start by drinking a glass of water mixed with juice of 1/2 lemon
Breakfast: This is the Fruit Meal
Choose from Food Groups 1 and 2
Group 1:
Mangoes Pineapple Lemon, Lime, Orange
Watermelon Persimmon Grapefruit, Kumquat
Persimmon Avocado Pomegranate
Fig Banana, Plantain Guava
Coconut, Dates Rhubarb Apple, Pear, Quince
Elderberries Litchi nut Grapes
Blueberry Cranberry Huckleberry, Gooseberry
Currents Cantaloupe Melons
Breadfruit Mulberry
Drink 1/2 hour after eating fruit or 45 minutes to 1 hour after eating bananas.
Note: if an orange or grapefruit is chosen, peel and eat pulp and all. If the juice is squeezed out of the fruit do not strain; sip slowly while drinking. Melons, dried fruit and ripe bananas supply the natural sugars for energy and sweetening. Cooked or canned fruits should not be used except in an emergency. Buy the brand of fruit that is unsweetened. It is not necessary to cook dried fruits.
Group 2: Optional
Yogurt Kefir Buttermilk
Cottage Cheese
SAMPLE MENU – BREAKFAST
Drink 1 glass of water with fresh lemon juice before breakfast daily.
Eat bananas when you are particularly hungry, otherwise eat 8-14 oz. of fruit
2 slices of pineapple 1 apple, sliced 1 orange
1 sliced pear 1 ripe banana, sliced 1 ripe banana
2 sliced peaches 8 dates 1 bunch grapes
1 glass buttermilk 1 pint yogurt 1 pint kefir
2 oranges or 1 cup strawberries 1 cup blackberries
1 grapefruit 1 ripe banana 1 sliced apple
1 pint yogurt 1 cup blueberries 1/2 cup raisins
1 pint kefir 1 pint buttermilk
LUNCH
Starch Meal
Choose from Food Groups 1-6, Note; omit optional group if overweight
Group 1: serve as first course
Borage Spinach Chicory
Dandelion Greens Endive
Escarole Jerusalem Artichoke Lettuce
Romaine Lettuce Salsify Mustard Greens
Radish Watercress Broccoli
Cauliflower Cabbage Turnips
Cucumber Water Chestnuts Mushrooms
Truffles Alfalfa Sprouts Clover Bean Sprouts
Chives Garlic Leeks
Lotus Root Onion Shallots
Olives Green Bell Pepper Red Bell Pepper
Pimento Tomato Nasturtium
Parsley Carrots Celery
Fennel Parsnips
Group Two (Optional)
Vegetable soup made of fresh vegetables – select vegetables from Groups 1 and 5. At the starch meal, potatoes, whole corn meal, whole wheat cereals, whole barley, rye, corn or rice may be used to thicken soups. At this meal do not add proteins to soups such as meat stock, eggs, etc.
Group Three: Starches (Choice of 1 or 2)
Amaranth Quinoa Jicama
Sweet Potato Barley Squash
Yams Corn Millet
Oats Rice Rye
Wheat Wild Rice Plantain
Buckwheat Potato
Group Four: Fats
One or two squares of sweet butter or 1 Tbsp. flaxseed oil or olive oil, salad dressing – no sugar, vinegar or added chemicals. Mayonnaise without sugar.
Group Five: Optional
Choice of one or several cooked vegetables:
Beet Chard Spinach
Artichoke Dandelion Greens Escarole
Lettuce Pumpkin Squash
Cucumber Corn Green Beans
Peas String Beans Bean Sprouts
Asparagus
Group Six: Optional
Honey, pure maple sugar, sucanat, sorghum molasses or date sugar used as sweeteners.
Broccoli Brussel Sprouts Cabbage
Kale Collards Kohlrabi Mustard Greens
Turnip Rutabaga Okra
SAMPLE LUNCH
Fresh Vegetable Soup Boiled whole grain 2 -3 slices rye bread
Baked Potato Butter Butter
Butter Combination Salad Honey
Boiled Cabbage Combination Salad
Lettuce & Tomato Salad
Whole Corn Muffins Celery, radishes & Steamed Rice
Mixed vegetable salad raw mushrooms Butter & Parsley
Butter Baked Potato Vegetable Casserole
Tomato Soup Escaloped Eggplant Romaine Salad
Butter
DINNER
This is a protein meal
Choose from groups 1-5, Note; optional items omit if overweight
Group One: Serve as first course
Large combination salad as served at lunch. See Group one on Lunch Menu
Group Two: Optional
Fresh vegetable soup which may or may not contain fresh meat, meat stock, fish, shellfish or fowl. use several kinds of fresh vegetables. Flavor with chives, onions, scallions and tops, mushrooms, tomato or tomato paste, garlic, bayleaf, basil, thyme, leek, parsley, paprika, chervil, sage. No crackers, bread, rolls, breadsticks or other starches with soups at the protein meal.
Group Three: Choice of one from either A, B or C.
A: Flesh Proteins
Broiled steaks, all chops (except pork), chicken, any fresh fish (no canned, smoked or dried fish), kidneys, hearts, liver, venison, game birds, squabs, lobster, oysters, crab, sweetbreads, fish roe, brains, shrimp.
Roast – beef, lamb, mutton, veal, lean pork, venison, duck, goose, chicken, turkey, guinea hen, pheasant, rabbit. Pork and rabbit should be well cooked.
Baked – oysters, clams, fish, ham
Raw – oysters, clams
Boiled – shrimp, crabs, crawfish, lobster (no rich dressing) turtle tongue, tripe
Steamed – clams
En Casserole – Any meal which lends itself to "stewing" with chopped vegetables. Flavor with scallion tops, mushrooms, garlic, chives, parsley, dill, okra, leek, tomato, tomato paste, bayleaf, thyme, basil, savita or vegex.
Eggs – poached, boiled, or scrambled – no bread or other starches. If desired scramble with chopped onions, mushrooms and parsley.
B. Non-Flesh Proteins
Cheese – cottage cheese, cream cheese, Swiss cheese, hard Italian cheeses, liederkranz, camembert, Roquefort, Swiss gruyere or brie.
Nuts – pecans, walnuts, Brazil nuts, almonds, peanut butter. Cheese or nuts may be served on salad.
C. Legumes – lentils, soybeans, cranberry beans, navy beans, kidney beans, red beans, Mexican beans, Boston beans, frijoles, black-eyed peas, lima beans, pinto beans.
Group Four: Choice of 2 or more cooked vegetables (see Group Five on lunch menu)
Group Five: Dessert (Optional)
Choice of one or several of the following fresh fruits: grapes, orange, grapefruit, tangerine, nectarine, peach, persimmon, cherry, mango, papaya, apple, pomegranate, pineapple, tangelo any berry or melon. Do not add cream milk or sugar.
FOOD FAMILIES – ANIMAL – NUTS – SPICES
Animal
Beef, veal, and cow's dairy goat and goat's dairy, lamb, elk, moose, venison, duck and eggs, goose and eggs, guinea hen, chicken and eggs, Cornish, game hen, pheasant, quail, turkey and eggs, antelope, bear horse pork, squirrel, rabbit.
Nuts
Cashew, Hazelnut, Chestnut, Pecan, Walnut, Brazil nut, Peanuts, Pinenuts, Pistachio, Almonds
Spices
Tarragon, Horseradish, Fenugreek, Saffron, Basil, Chia seed, Horehound, Marjoram, Mint, Oregano, Peppermint, Sage, Savory, Thyme, Spearmint, Bay leaf, Cinnamon, Sassafras, licorice, Tamarind, Nutmeg, Mace, Allspice, Cloves, Black pepper, Chili, Paprika, Dill, Fennel, Parsley, Anise, Caraway, Cumin, Coriander, Chervil
Water Animal
Cod, Haddock, Pollack, Croaker, Drum, Sea Trout, Silver Perch, Flounder, halibut, Sole, Sardine, Sea Herring, Mackerel , Tuna, Clams, Mussels, Oysters, Scallops, Fresh water trout, Salmon, Sea bass, Grouper, Prawn, Shrimp, Anchovy, Barracuda, Crab, Lake whitefish, Lobster, Ocean perch, Red snapper, Shark, Smelt, Sturgeon, Swordfish, Whitefish, Yellow perch
Dr. Nicole Sundene, NMD
is a licensed Naturopathic Medical Doctor at Fountain Hills Naturopathic Medicine 16719 E Palisades Blvd, Suite 205, Fountain Hills, AZ 85268.
She believes we should utilize natural medicines to treat the root cause of disease rather than just treating symptoms, as symptoms are a message of imbalance sent from the body and will persist until they are properly addressed.
For appointments please visit
http://FHnaturopathic.com
for more information about Naturopathic Medicine services.
©KitchenTableMedicine.com, LLC ™